What is a Master of Business Administration (MBA)?
A master of business administration is a graduate degree that provides theoretical and practical training for business or investment management. Most major universities and colleges provide MBA programs, which usually last two years. To get into an MBAMaster of Business Administrationprogram, an applicant needs to take the Graduate Management Admission Test (GMAT) and be accepted by the program based on its selection criteria.
Master in business administration programs typically includes core classes in accounting, management, finance, marketing, and business law. Management training is at the heart of any MBAMaster of Business Administrationcurriculum, with a focus on leadership, planning, business strategy, organizational behaviour, and the more human sides of running a large or small business. Increasingly, MBA programs are broadening their focus to include training in international business and to focus on the responsibilities and corporate accountability of businesses within their communities. The MBA degree is seen as essential to enter certain fields, including strategic planning, hedge funds, and private equity firms. Other financial services fields, however, may no longer consider an MBA an entry-level degree to get started.
Types of master business administration programs
MBAMaster of Business Administration programs will vary between disciplines, specialties, and schools. It is highly likely that business administration master candidates are able to find a solution that works for their schedule, interests, and time commitment restraints.
Two-Year Full-Time
One of the most common types of master business administration programs is a two-year commitment in which candidates attend school full-time. During the first year of the program, Master of Administration candidates may learn more fundamental business skills such as strategy or communication. It's more common for candidates to choose more specific electives during the candidate's second year.1
Although requiring a substantial amount of time, a two-year program allows candidates to pursue an internship between the years. The longer duration is also intended to help foster relationships with classmates and give candidates more time to absorb materials.
One-Year Full-Time
Accelerated programs crunch a two-year program into a single year. Better for candidates that don't want to spend too much time away from work, this type of Master of Administration program is more intensive, faster paced, and often must sacrifice content quantity.
During a one-year full-time business administration master program, candidates may still learn general business skills while selecting specialized electives. However, less time may be dedicated to either group due to the condensed nature of the coursework. One-year programs are often chosen by students trying to accelerate on their current career path as opposed to jumping to a different career path.1
Part-Time
Students not looking to leave work and willing to attend school for a longer time may pursue a part-time Master in business administration program. This type of program often has greater flexibility on how many courses can be taken at once and how quickly a student must move through the Master of Administration program.
Part-time programs may be more favourable for candidates wanting to study at their own pace. In addition, part-time programs may be better suited based on lifestyle demands (i.e. a single parent may only be able to attend classes during a certain time of the day). Part-time programs may offer the flexibility of evening or weekend classes, allowing candidates to balance part-time, freelance, or gig economy work.
Online
One type of Business MasterProgram that overlaps with the options above is an online MBA. Often a two-year, one-year, or part-time option, an online master business administration allows students to attend school remotely. This type of Business MasterProgram grants candidates even greater flexibility around when they take classes and how they attend school. Online programs may also have different approaches on how to foster collaboration compared to in-person options.
International
Some Master Business programs focus on global operations. Candidates interested in a wider focus wanting to branch out from just domestic companies or segments of a company can help candidates build an international network and foster opportunities around the world. International Master of Business candidates may be more diverse than traditional or domestic MBAs, especially if the international Business Master offers online classes.1 In addition, international Master Business programs may be better suited to prepare candidates for working in a multinational corporation.
Executive
Specialized Master Business programs are also available for students whose lives and careers do not permit them to attend school full time. For example, executive Master of Business programs are designed for working professionals hoping to add to their credentials and qualifications. These courses of study typically schedule classes for nights and weekends, sometimes also requiring short residencies of intensive coursework. Executive Master in Businessprograms is typically only open to candidates who already have substantial professional experience, and they thus tend to focus on more advanced topics such as leadership development.
Specialized
While Master of Business candidates can focus on one of the core disciplines of the degree, such as management or finance, many Master in Business programs allow students to develop concentrations in specific industries. For example, an MBA student might specialize in sports management, entrepreneurship, the entertainment business, or healthcare management. Even within a management specialty, Master in Business degrees can allow a concentration on information technology, hospitality, education, or criminal justice. Some business master degree programs team up with various professional healthcare programs, such as nursing schools, to offer joint degrees.
MBA Degrees Uses
Broadly speaking, aMaster in business administration gives degree holders two uses: accelerated advancement in the career they are already pursuing or a strong pivot in a new direction with a newfound skill set.
The Wharton business master degree through the University of Pennsylvania communicates the following benefits and uses of an MBA to its prospective candidates:
More noteworthy Awareness of a Global Market
Competitors can utilize their MBA to more readily comprehend what is happening in various region of the world.
Further develop Communication Skills
Business master degree competitors often should speak with different professionals, compose research papers, and give formal introductions. Master of Management up-and-comers can utilize their coursework to work on their capacity to interface with others and fabricate connections.
Grow Professional Network
A Master of Management degree can be utilized for individuals met en route. Meeting others, producing connections, and building an organization is a focal advantage of a MBA program. Notwithstanding the information got, the Master of Business Management program can be utilized to interface with others with the possibility of shared long haul benefit with your friends. Through formal or casual systems administration, you can trade data or thoughts with similar people.
Expanded Job Opportunities
Master of Managementcompetitors are often more attractive contrasted with different applicants in view of their demonstrated range of abilities and devotion to their profession. What's more, headway or higher positions might open up to competitors that would some way or another not be considered for jobs.
Better Time Management
Master of Business Management up-and-comers might need to shuffle school, work, family, and life commitments. An often disregarded utilization of a Business Management Master program is the soft ability practice of overseeing needs, complying with time constraints, and getting sorted out one's time to live up to all assumptions.
What Is a MBA Good for?
A Master of Business Management is really great for two basic roles. To start with, business professionals that get a MBA go through a thorough arrangement of classes that further develop the up-and-comer's range of abilities. Toward the finish of a Business Management Master program, the MBA up-and-comer ought to have mastered new abilities, extended their organization, better comprehend how to decisively move toward issues, and be a more capable professional. Thus, the subsequent essential advantage of a Master in Management is a more serious level of allure with one's manager. Equipped with a more noteworthy range of abilities, MBA competitors often enjoy a benefit during quests for new employment and may order more significant compensation. By and large, having a MBA often makes a representative more attractive for an organization to enlist and hold. Getting a Business Management Master is viewed as an extremely demanding undertaking. First off, MBAs are typically more challenging to get into. Competitors might find it requesting to incorporate a resume sufficiently noteworthy to be acknowledged into their objective program. Management Master projects may likewise be costly. Besides the fact that there is a significant monetary weight, Master in Managementup-and-comers might need to downsize or move back from fill in as they seek after their certification. However a Master in Managementconveys significant long haul esteem, there are a few transient obstacles a competitor should survive.
A Management Master degree will train you to adjust to changing monetary and business requests, while additionally embraced wide, chief choices that produce business income. Large organizations value business school graduates with extraordinary correspondence, critical thinking, and authority abilities. Understudies graduate scholarly projects that grant M.B.A.s to guarantee they get a lucrative, promising vocation in the business area. In the event that you're longing for working in a Fortune 500 organization, than a top Business Administration Master's is the correct method for getting everything rolling. Heaps of very much experienced directors, who have previously worked in business for quite a while, sometimes get an E.M.B.A. Business Administration programs are likewise appropriate for understudies who as of now have work insight in a business-related or the board field for 5-10 years, and are keen on taking their insight up a score. Online M.B.A.s is additionally famous and compensating concentrate on choices for worldwide understudies who can't bear to travel to another country. At the point when you sign up for a Management Master program, you can likewise spend significant time in various fixations, for example, worldwide business, project the board, medical services, finance, showcasing, human asset the executives, entrepreneurship, and that's just the beginning. Most global business schools will expect you to breeze through the GMAT test, as part of the M.B.A. application process. Procuring a M.B.A. is profoundly significant in the gig market nowadays, and you can anticipate promising vocations in: finance, policy management, bookkeeping, counselling, retail the board, worldwide showcasing, strategy exhorting, and that's just the beginning.
MBA Concentrations and Specializations
MBA applications ordinarily incorporate state administered test scores, resumes, scholastic records, papers and suggestion letters. Numerous B-schools will acknowledge either GMAT or GRE test scores. Be that as it may, there are some test-discretionary MBA programs where candidates don't have to submit business school placement test scores. Moreover, some B-schools that commonly require test scores will defer that necessity for candidates who qualify in view of great work insight or a strong school GPA. B-schools at times welcome candidates to interviews and sometimes expect candidates to submit video papers. Also, most projects incline toward MBA candidates who have huge work insight; however a few projects are intended for undergrads or late school graduates. MBA confirmations officers commonly prefer to see proof of vocation movement in a MBA application, implying that the candidate slowly assumed on more professional liability. It's likewise useful assuming that candidates have examples of overcoming adversity about how they had the option to add to their ongoing organization, past managers, school grounds or neighbourhood local area, specialists say. MBA graduates with sought after specializations are for the most part paid higher wages than their companions.
A MBA regularly remembers courses for bookkeeping, finance, and promoting, hierarchical way of behaving, financial aspects, the executives and business morals. Prior to chasing after a MBA and one more degree in a double degree or joint-degree program, planned understudies ought to ponder whether they need two advanced educations, MBA graduated class propose. Procuring two degrees without a moment's delay is mentally and monetarily burdening, so it's not ideal for everyone. Be that as it may, it very well may be a decent decision for individuals who have veritable interest in two degrees and a well conceived plan about how they would utilize both.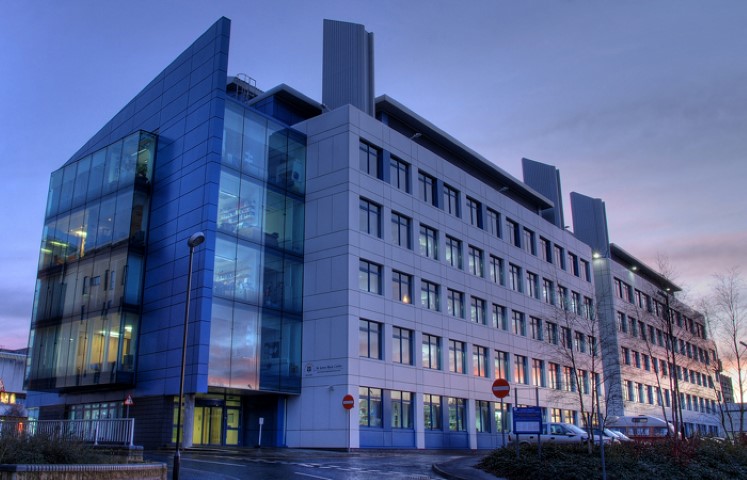 Global Master of Business Administration (MBA)
• Ranked 19 in the UK
• 201–250th World University Rankings
•  Awarded Gold Rating in Teaching
Learn More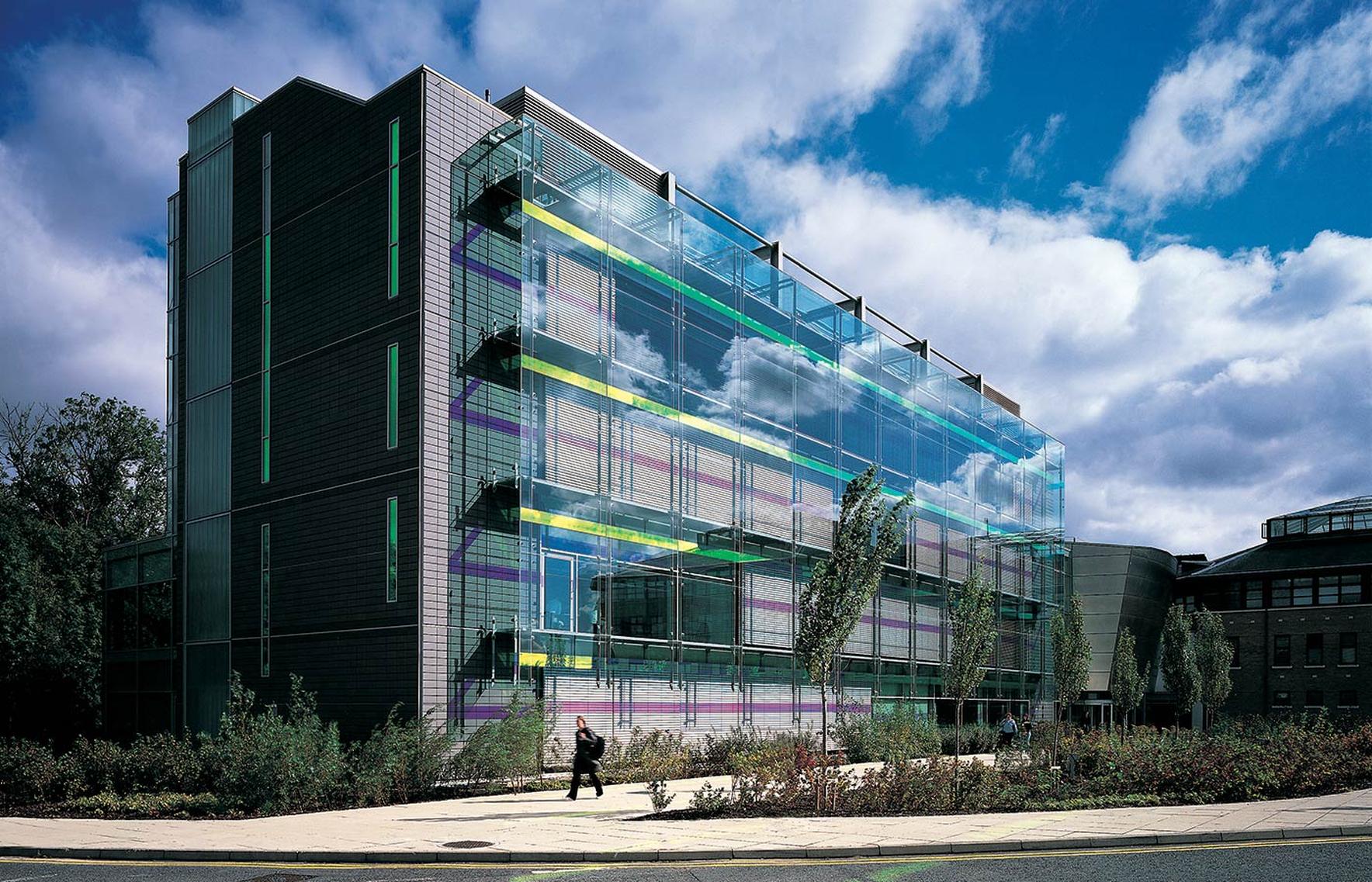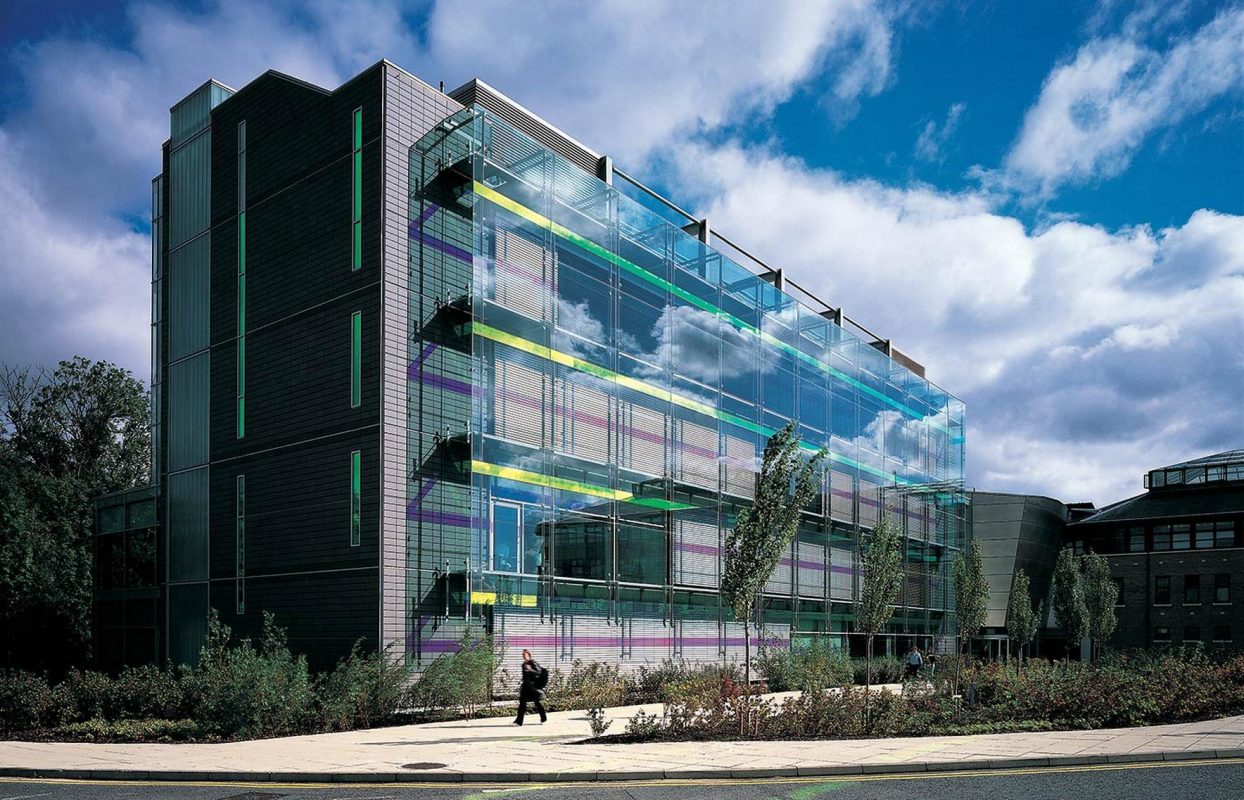 Master of Business Administration (MBA)
• Ranked 38 in the UK
• 301–350th World University Rankings
• Awarded Silver Rating in Teaching
Learn more